To all my loyal readers, devoted followers and CREEPY stalkers, The Starving Stylist is currently featured in a three-page article in styleCanvas Magazine.

styleCanvas is a locally independent magazine that "seeks to emphasize the value of discovering one's personal take on a STYLE-concious outlook." The magazine is a great source of inspiration that helps readers develop and enhance their individual style. So pick up a copy, which are available on UBC campuses and selected boutiques and salons in Vancouver.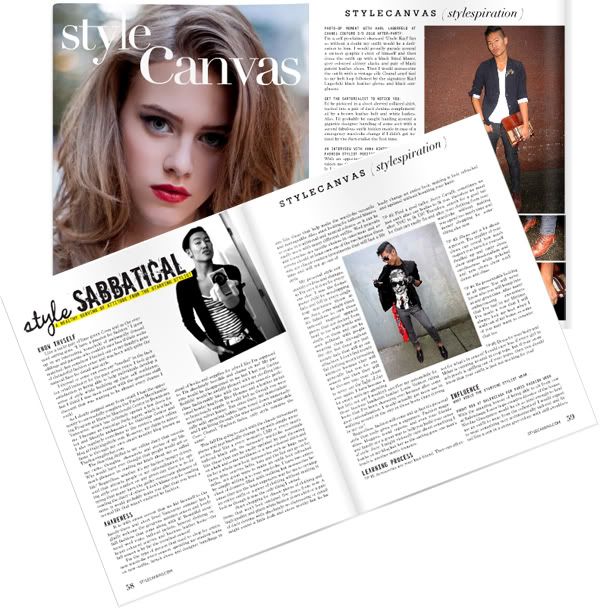 I would like to send
a lot of
gratitude
to Sandy Young,
Editor-in-Chief
of styleCanvas
,
for giving me the wonderful opportunity to write for her magazine. I would also like to express my MAJOR LOVE & THANKS to my loyal readers, devoted followers and yes,
YOU
creepy stalkers too, for actually enjoying and reading about me bitch just about everything in my life on my personal blog. This is my one step closer to WORLD DOMINATION so, thanks bitches!
Px.